53 Halloween Lawn Decorations –DIY Tutorials
Be the awe of the neighborhood with the spookiest DIY Halloween lawn decorations.
With Halloween just around the corner, it's time to brainstorm what ghoulish decorations you can make for your outdoor space.
To help, we've put together an amazing list of tutorials, so you will have the ideas and inspiration and know how to make them.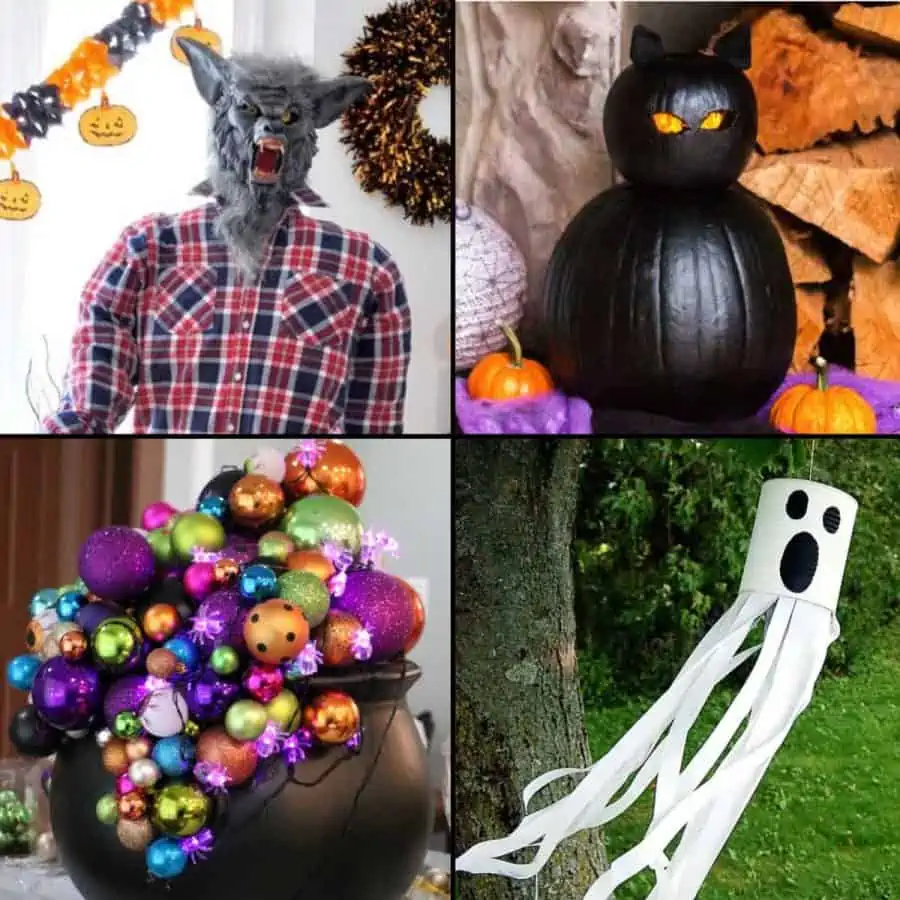 We have super easy tutorials on this list, requiring little more than a hot glue gun and glue sticks, and some more involved projects needing a few woodworking tools.
Regardless, there are Halloween lawn decoration tutorials for every skill level.
And, the best thing is that you can make most of these for minimal cost.
Some of the links on this page have been provided as a convenience for finding materials. These links may also be affiliate links. As an Amazon Associate I earn from qualifying purchases, at no extra cost to you.
I only recommend products I've used and loved, unless otherwise stated. Click here to read my full disclosure policy.
Of course, a craft store will have many supplies to make Halloween decorations, but to keep the budget low, check out your local dollar store or thrift store first.
Look through our favorite tutorials below for the best DIY Halloween Lawn Decorations you can make.
You may also want to check out these Halloween-themed painted rocks! And when you're ready to carve pumpkins, we have 100's of free pumpkin carving templates.
And get ready early for Christmas with 27 DIY lawn decoration tutorials.
DIY Halloween Lawn Decorations
Don't forget to Pin it for later!