11 Easy Garden Crafts (to DIY!)
Spring is here and it's time to get outside, step into the garden, and make fun and kid-friendly outdoor crafts.
Spring is here and with summer around the corner, kids are staying at home more, and for most of us, at home now.
Get everyone outside by making crafts that anyone can do. From teacup bird feeders, to fairy houses and even a cute ladybug vs. tadpole tic tac toe game. These are crafts everyone can enjoy.
Running low on supplies? Maybe you've actually got some in your own yard! Many of these DIY easy garden crafts utilize items from nature to turn into fun garden decor.
And after checking out these gardening crafts, here are 21 easy diy gnomes you can make!
Are you a sucker for succulents? With a few simple materials and a tin cup, you can create your own unique mini succulent dish garden.
Okay so I admit, I'm kind of dying to play this outdoor-themed game! As the months get warmer and we get to spend more time outside, this is perfect to play with both kids and adults. Check out Atta Girl Says for the tutorial.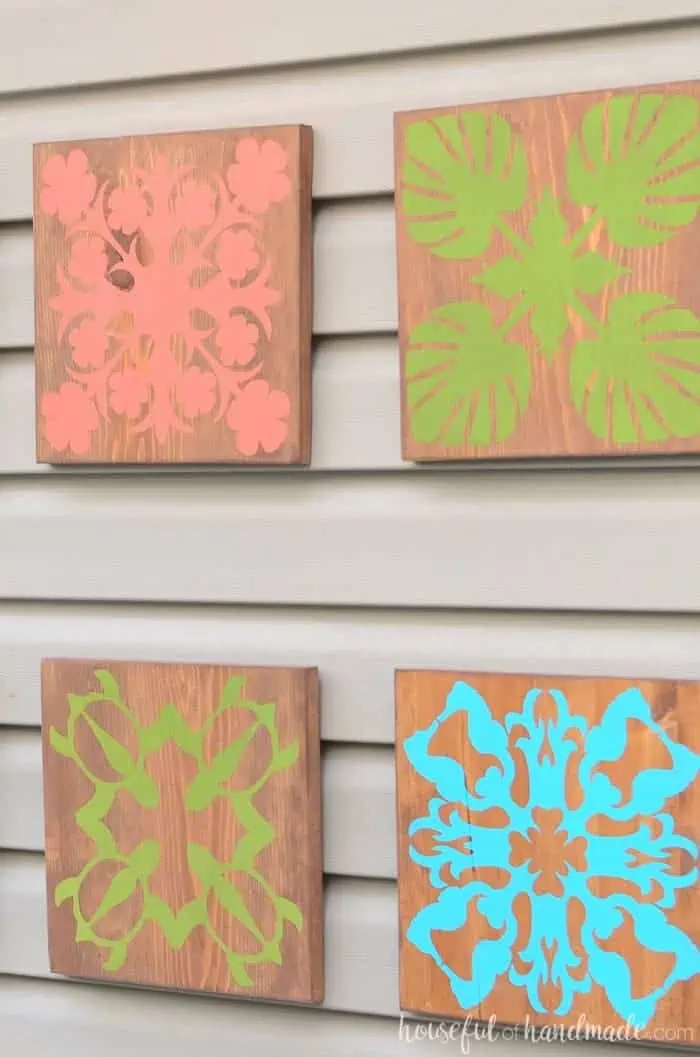 Spruce up your deck or patio with these beautiful handmade wooden wall tiles. If you have a cutting machine, then these are a cinch! Check out Houseful of Handmade's, Easy Tropical Wall Art.
Isn't this so colorful? Oh my gosh, kids will have a blast with this one and these are much easier to make than they look. Grab a plastic bottle and start decorating to create this piece of magical whimsy for your garden.
Repurpose your wine corks and make these cute garden labels for your herbs. There's a trick to getting the labels not to fade. Check out the Cork Garden Labels here.
Use pieces of nature to get creative. With just some rocks, moss and paint, you can have a blast making colorful fairy garden rocks.
Believe it or not, this adorable concrete gnome girl is easy to make. And she'll bring you fortune's if you place her in your garden.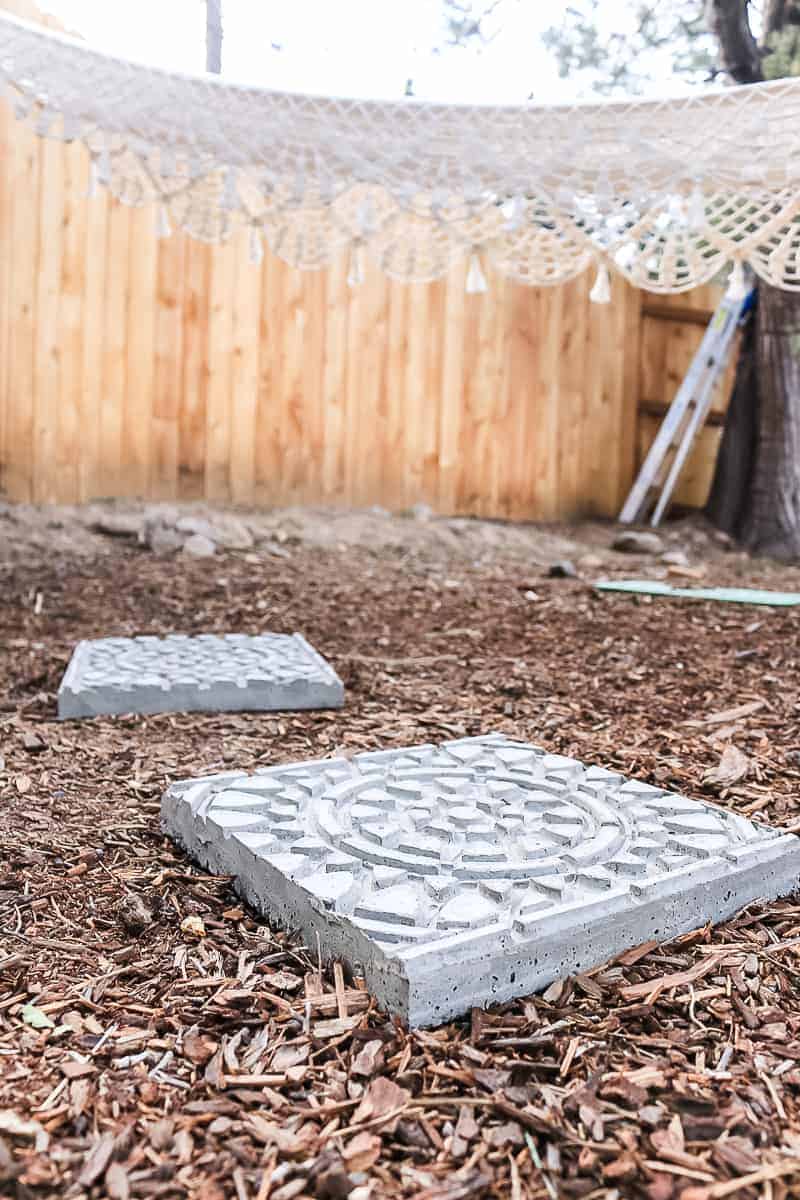 You know I'm a sucker for concrete projects and this one is really easy. Making Manzanita was clever in figuring out what to use for the mold to make the beautiful stamped prints for her outdoor garden stepping stones.
Are you into the retro vibe? Why not express your mod-ness using rocks? Check out this quick tutorial for a fun outdoor & garden craft.
Soooo super cute, and this concrete garden gnome girl was actually easy to make! Did you know gnomes are considered to be good luck?
Look at the pretty crocuses! Here's a different tutorial, showing you how to use colored pencils to color and shade this spring-time flower. It comes with a free printable!
Here's another fun tutorial- get silly with the kids and make cute characters. This one is sure to put a smile on kids' faces. Head over to Our Crafty Mom to make this easy craft.
Another easy craft for bird lovers (and it makes a perfect gift too!). Help out nature by offering some food for the birds. Repurpose a teacup into a birdfeeder!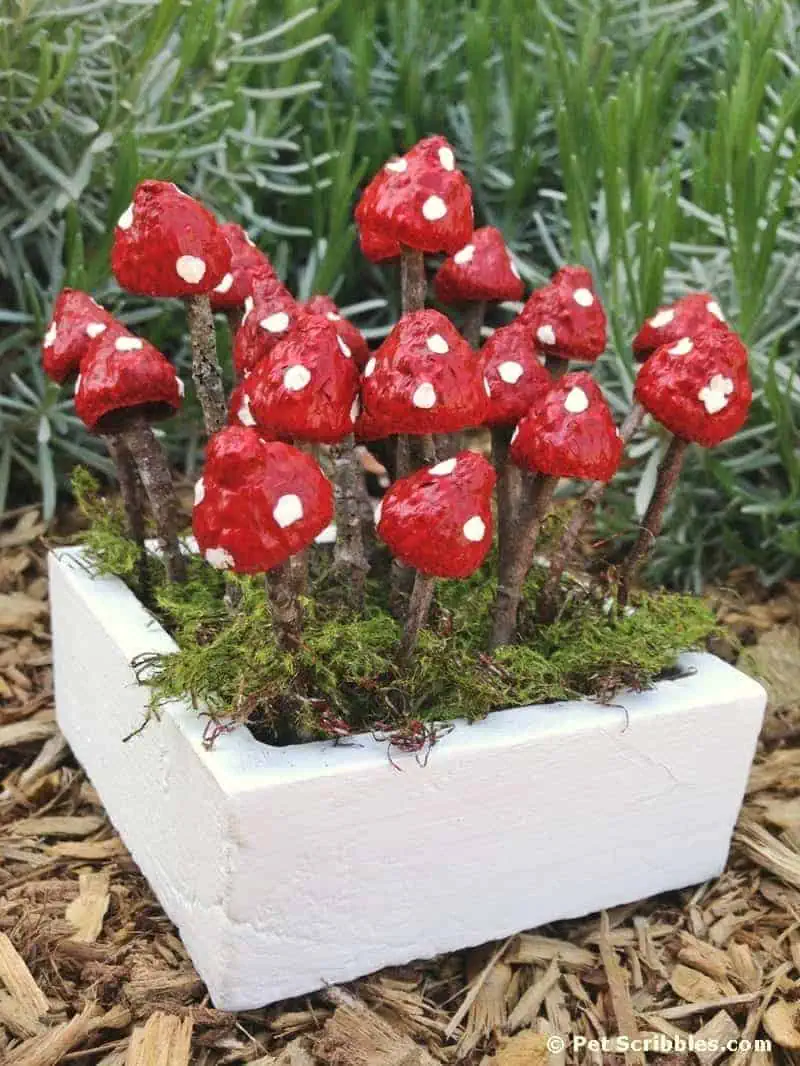 It doesn't get any more whimsical than this. Learn how to make fairy garden mushrooms using items from nature. With some acorns, twigs and paint, this is another garden craft to make with kids.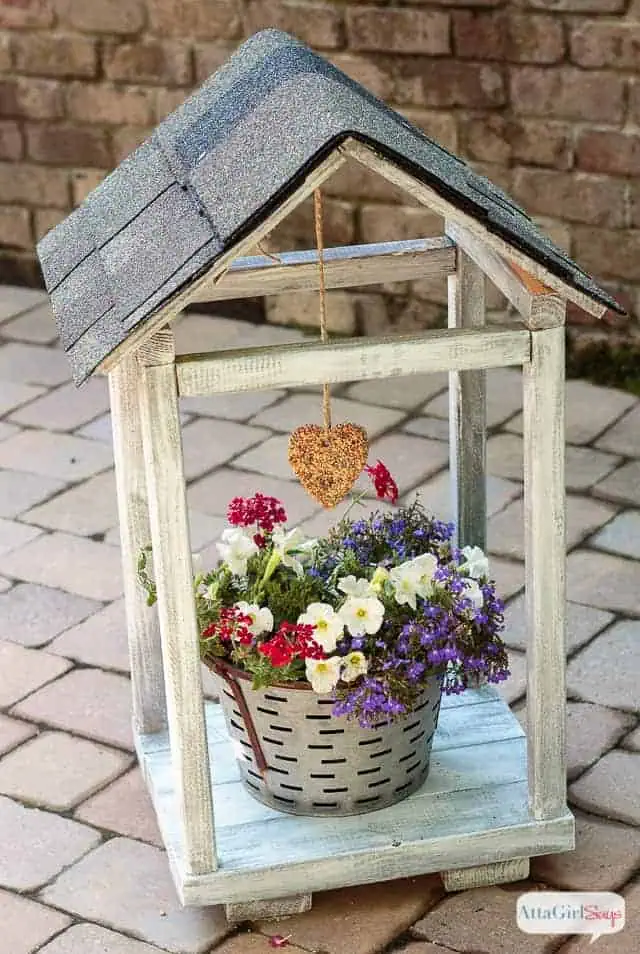 And last, but most certainly not least, is this tutorial for a plant atrium that doubles as a bird feeder, from Atta Girl Says.
Don't forget to Pin it for later!