17 Amazing DIY Dollar Tree Easter Crafts
Get inspired with these amazing Easter crafts and decor tutorials, all made simply using supplies from dollar stores.
Utilizing the Dollar Tree Easter crafts is a clever way to save money on awesome looking Easter home decor, while having fun.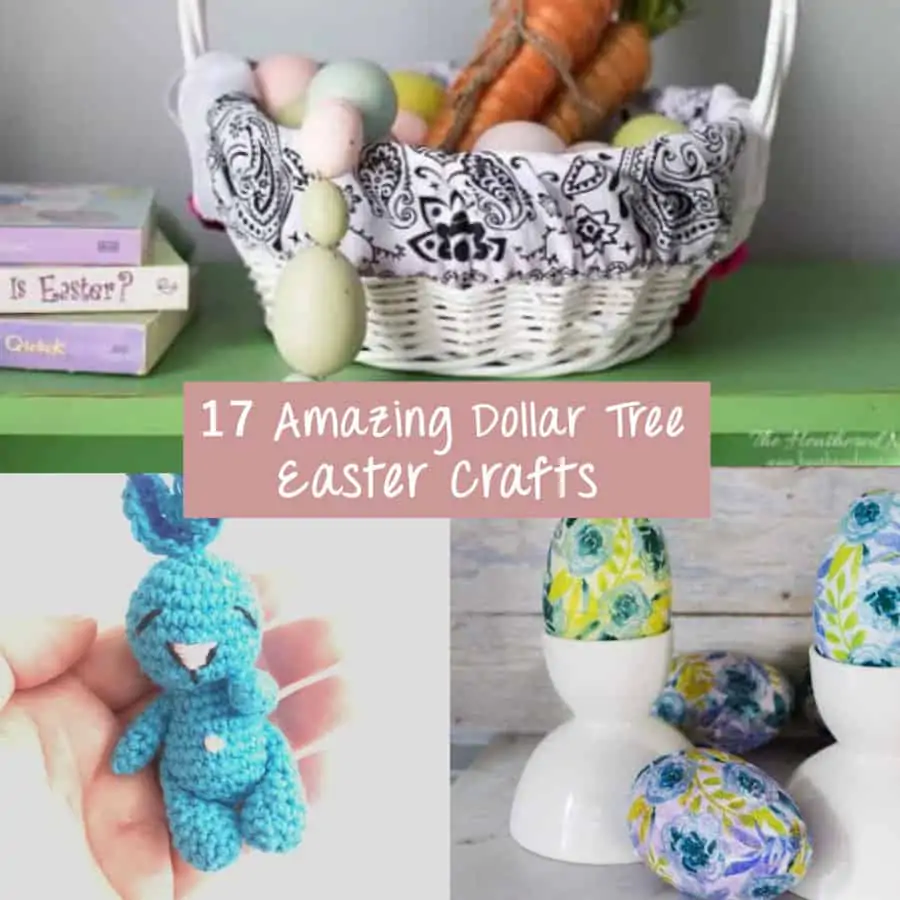 Did you know that you can purchase tons of crafts supplies from a dollar store, for the fraction of the cost of buying from a crafting supply store?

These 17 tutorials are show amazingly creative ways for how to utilize inexpensive supplies to make great-looking decorations.
When it's time to make decorative things for the holidays, I always make the first stop my local Dollar Tree store.
There I can always fins such neat things that I know can be turned into something great.
And if I need little creative inspiration, I'll run over to a Home Goods or check out some of my favorite online home accessory stores to find what I love.
With a mental picture of what I want to make, it's back to the dollar store for supplies. You'll see for yourself in the tutorials below how simple it can be.
To see what DIY Easter items Dollar Tree has, you can go here. And I have a list of materials below many of which are used in these tutorials.
Plus I through in a few other items to give you some ideas for what can be used to make your own lovely decor.
For other DIY crafts and decor ideas, check out this post for Dollar Tree Christmas Crafts And Dollar Tree Fall Crafts and Dollar Tree Fall Decor Ideas.
Materials For Making Dollar Tree Easter Crafts
DIY Dollar Tree Easter Crafts & Decor
Save money by making Dollar Tree Easter Crafts! These 17 tutorial ideas show which dollar store items you can use for DIY Easter crafts.
Don't forget to Pin it for later!