20 Easy Handmade Gift Ideas with concrete! Tutorials for making these unique gifts for the holidays or any occasion. Are you wondering what to make for someone to give as a gift? Are you a concrete enthusiast?
Whether it's for Christmas, a birthday, housewarming or for a hostess gift, here are 20 unique ideas for what you can make, along with links to each of the tutorials.
–And here's a couple of other awesome concrete tutorials that make great gifts, such as concrete wine cork succulent planters and mini cement balloon planters.—
1 of 20 Handmade Concrete Gift Ideas:
Cement Balloon Planters
This is a favorite from one of my own tutorials :0}. These planters were made by moulding cement around a balloon! And they really are very easy to make. What a wonderful handmade gift for plant lovers in your family. See the tutorial at Artsy Pretty Plants.
Pocket Guide to Concrete & Cement Mixes For Crafts
Grab the free pocket guide. It has a handy chart for choosing the right mix for your project.
2 of 20:
Concrete Copper Candle Holders
I'm a really tactile person and if I saw these in a store, I would have to touch them. I love the way the concrete and copper look together. These are a great gift for someone who entertains for the holidays. The decor adds warmth to a dining table. This is from Houseful of Handmade.
3 of 20:
Concrete Vase Using A Mailing Tube
A beautiful bit of decor, this one is about as easy of a concrete project that you can do. Never worked with concrete? Here's a great tutorial to get your feet wet. Head on over to Paper-N-Stitch.
4 of 20:
Concrete Clock
Lemon Thistle has a DIY project that's a great gift idea for that fastidious friend who plans every moment -a simple concrete clock.
5 of 20:
Concrete Place Card Holders
Here's another great gift to make for those who love to entertain. Such a nice functional and attractive gift. This tutorial is at Hey There Home.
6 of 20:
Modern Concrete Planter
Planters are great universal gifts. This one, from me, is for modern design lovers. You do have to wait 24 hours to de-mould, but making it is really quick.
7 of 20:
Cement Candle
Here's a well written tutorial from eHow, for making these awesome concrete candles. It looks pretty easy, I cant wait to try this one.
8 of 20:
Concrete Bud Vases
How about these bud vases at HomeMade Modern for handmade concrete gift ideas, aren't they fantastic?
9 of 20:
Concrete Coasters
Here's a great gift. I feel like everyone needs a set of coasters. Head over to the Ugly Duckling House to see how to make these.
10 of 20:
Concrete Soda Can Pencil Holder
These pencil holders are really cool. Made By Barb has the tutorial. She's the one I learned about the trick of using Rapid Set Cementall for most of my concrete projects. She does lots of amazing things with concrete/cement.
11 of 20:
Concrete Lamp With Cut-outs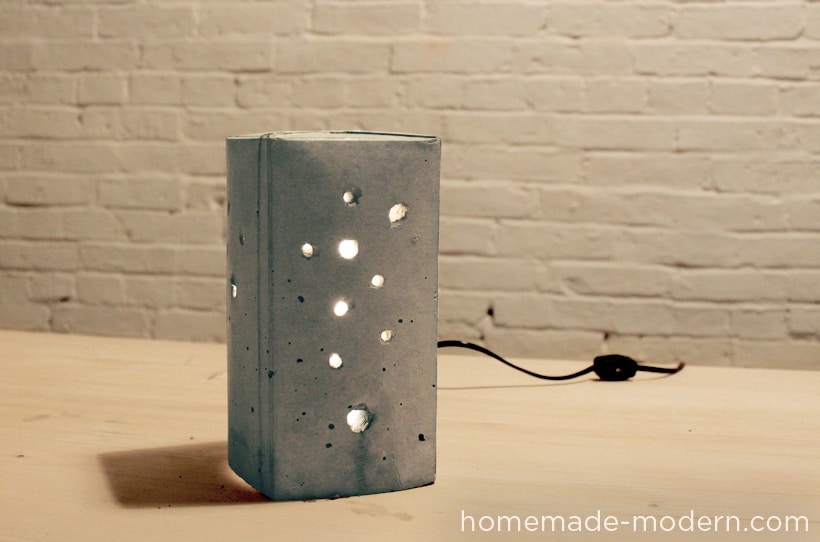 This concrete DIY takes and extra step with the added element of lighting. How cool is this? This lamp tutorial comes from the talented Ben Uyeda at HomeMade Modern.
12 of 20:
Lace Cement Votive
So easy! These lace candle votive holders would be great for a gift for holiday decor or a romantic gift. Say Yes has the tutorial here.
13 of 20:
Magnetic Cement Key Holder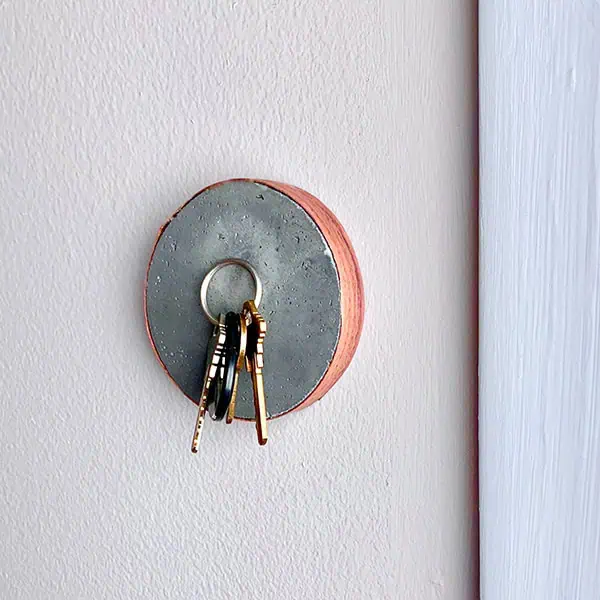 Hang your keys to this attractive cement key holder that is trimmed with a walnut wood veneer. The key holder is even fastened to the wall with the magnet. Just stick it to a nail or screw.
14 of 20:
Concrete Pendant Lamp
Okay, I'm a big Ben Uyeda fan, can you tell? Pull out your lamp kit and some plastic bottles, add a little concrete, and what you get is beautiful pendant lamps. Who wouldn't want those for a gift?
15 of 20:
Marbled & Ombre Concrete Planters
This is another fine tutorial for concrete planters. This is where I figured out what type of concrete I needed to get my modern planters so white, by using the Artisan concrete mix. Take a look at these at Apartment Therapy.
16 of 20:
Cement Heart Magnets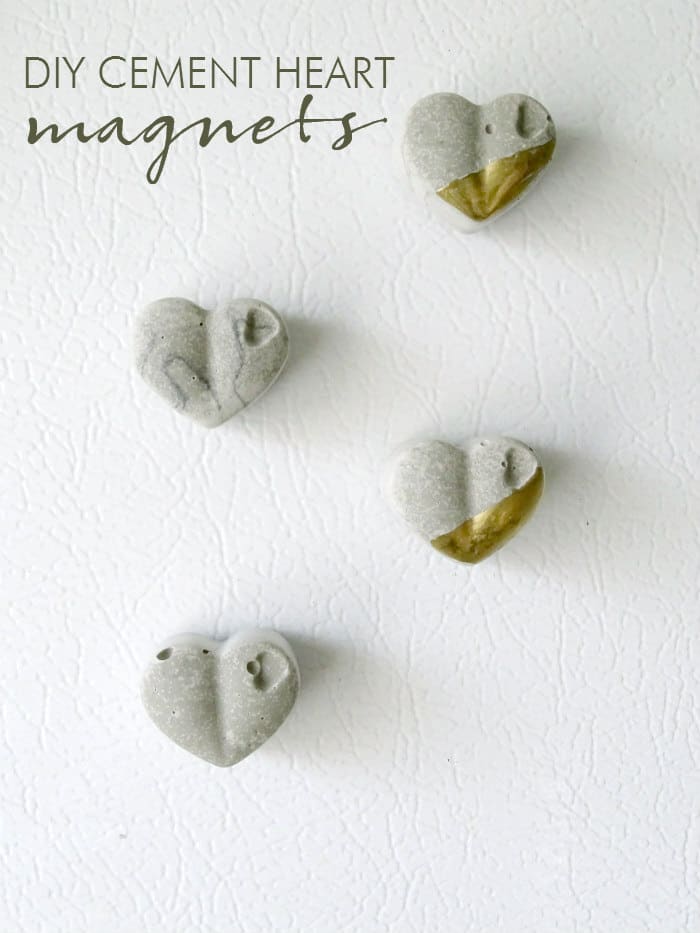 Living Lavida Holoka has another great idea that would be cute gifts to make. You could make these concrete magnets with a mold of any shape.
17 of 20:
Woven Concrete Doormat
Check out this doormat by A Piece of Rainbow. How fun would this be adorning a dorm room?
18 of 20:
Concrete Cone Ring Holder
How's this for function? You can see all of your rings at once. It's a great space saver and easy to make! Head over to DIY In PDX to learn how.
19 of 20:
These sweet little cement planters are in the shape of a wine cork. They make a great host gift or party favor.
20 of 20:
Concrete Vessels
Here's another easy tutorial for making these concrete bowls. They'd be a great gift for anyone. The Painted Hive will show you how to make these with just a few materials.
Which one will you make?